In mid-December, my husband, a friend and I all took a glass blowing class in Janesville, WI at the Glass Garden. It was fun, and I hope we try it again sometime. We now have some fairly unique ornaments to hang on our tree!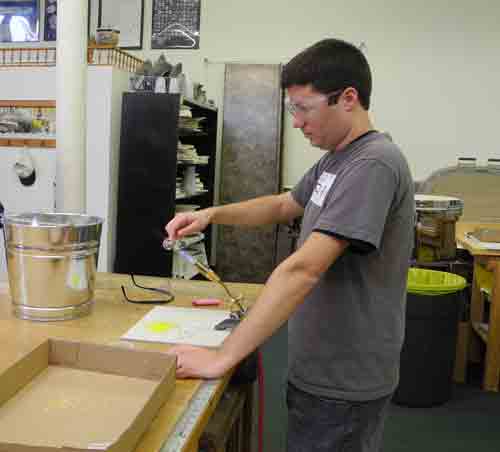 We used Glaskolben pre-blown clear glass cylinders with blow pipe ends over a Hot Head torch. We dropped various colors of frit and stringers into our cylinders before heating. The process worked just like in this video:
Glass Flameworking: How to Create Blown Glass Ornaments – YouTube.